Residence Hall Program Board helps build campus engagement
05/19/2023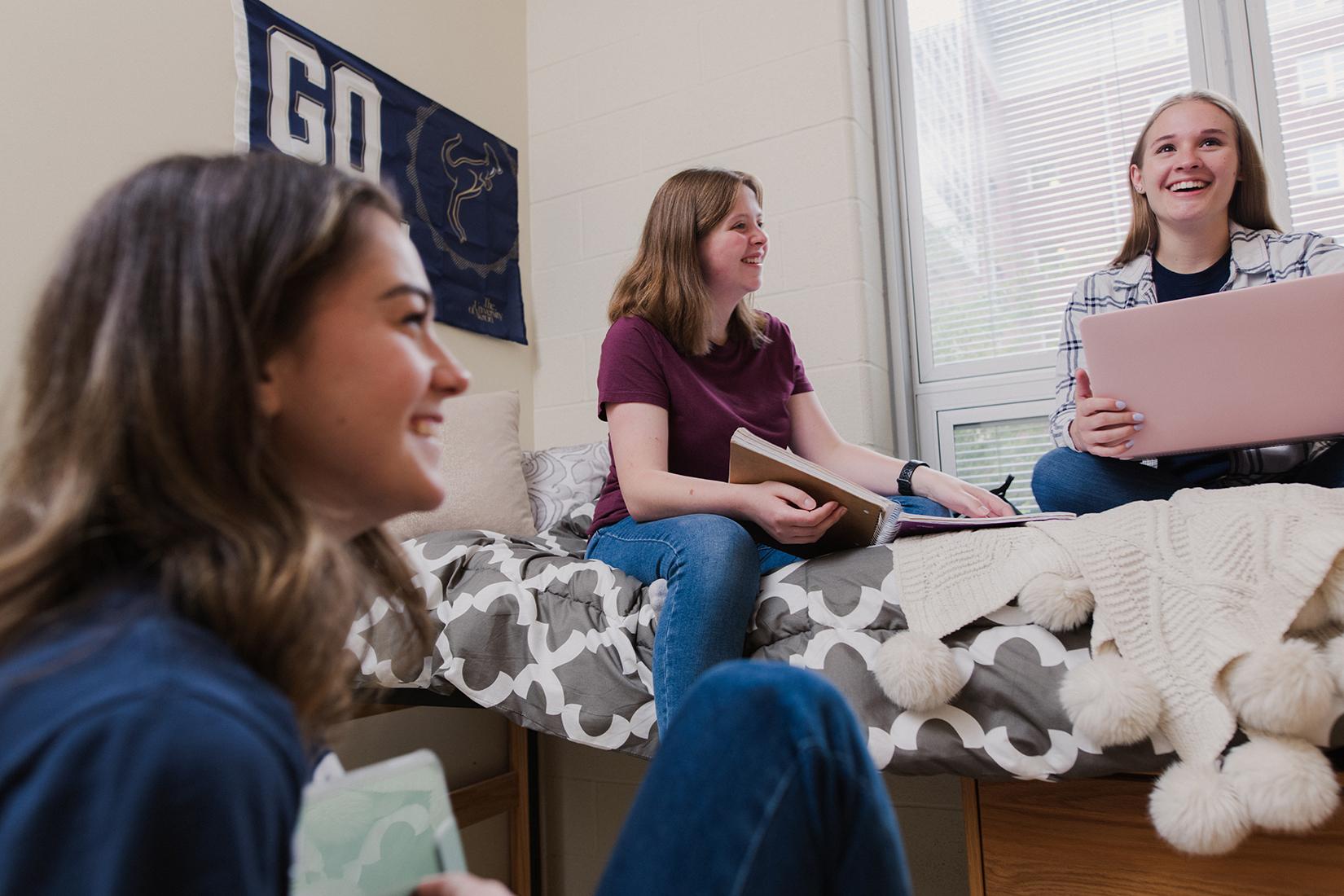 A thriving campus life can make all the difference for college students.
Year after year, research from Gallup, a national data analytics firm, shows a direct connection between college and success in life. Data from 2021 surveys shows students who are highly engaged in campus activities outside of the classroom are 1.4 times more likely to report thriving in all aspects of their lives and 1.8 times more likely to be thriving in their future careers.
The Division of Student Affairs at The University of Akron (UA) hosts a variety of opportunities for students to be involved and interact with others. And for students who live in campus housing, the Residence Hall Program Board (RHPB) plans engaging activities year-round. Akron's RHPB does such a great job that it has been named Programming Organization of the Year by The National Association for Campus Activities Mid-America Region for the past two academic years as it strives to make campus life far more engaging, interactive and enjoyable for UA students who live in residence halls.
"I am beyond pleased with the collective hard work that my team produced to make this honor happen again," said BreAnna Piorkowski, a senior from Massillon, Ohio, who serves as president of RHPB. "Putting on programs for resident students and giving them a space away from their academic life to make memories is the absolute favorite part of my job. I am, and always will
be, proud to be a Zip!"
How Did RHPB Receive This Honor for Two Consecutive Years?
RHPB engages students with its creative networking and programming skills that bring top-of-the-line entertainers to campus. Students have been able to enjoy accomplished singers, comedians, magicians, hypnotists, psychics and speakers. Addison Agen, first runner-up on The Voice, season 13, and Manny Torres, who finished 14th on America Idol in 2016, recently visited campus, in addition to renowned comedians such as Ronnie Jordan, who wrote the music video for Life is Good (feat. Drake) and was a creative consultant on Wild'en Out.
Last year, RHPB partnered with Residence Hall Council (RHC) to host its largest casino night, which was held in E.J. Thomas Performing Arts Hall.
"The casino night with RHC took a lot of time, but we had our biggest turnout ever," said Piorkowski. "I am thrilled with what our team has done, and it definitely contributed to us winning the award again."
Thomas Faessel, associate director of residence life activities, commended RHPB on its efforts. "Our residence hall student leaders work extremely hard to ensure our residential students have a stellar co-curricular experience, and receiving this award for two consecutive years is a testament to their hard work. I am very proud of the programming efforts of RHPB, especially as we are emerging from COVID."
A Day on Campus
How does an award-winning campus life program affect a student's day? Piorkowski shares with us what her typical day looks like.
8 a.m. - Wake up, excited for the day!
9:15 a.m. - Grab breakfast/coffee from Einstein's Bagels and Starbucks
9:45 a.m. - Report to the RHPB for work
11:30 a.m. - Lunch at Rob's with one of my advisors
12:15 p.m. - Back to the office
2:45 p.m. - Work the Admissions Visit Day and give tours of the residence halls
4 p.m. - Head to Honors colloquia course, Nature vs. Nurture
5 p.m. - Go to the Rec Center and walk on the track
6:30 p.m. - RHPB show prep for stand-up magician Derek Hughes
8:08 p.m. - Derek Hughes Show - Huge success!
10:20 p.m. - Get burgers and fries with friends at the Union Market
11:30 p.m. - Hang out with friends - talk, laugh and throw a ball around
1:30 a.m. - Finally go to bed after getting some homework done


"Working with RHPB and attending their events has been amazing! They have helped me network with other students in other residence halls and have helped me build meaningful connections with students, staff and many others that will last forever," says Piorkowski.
Story by Beau Balizet '25
---
MAKING AN IMPACT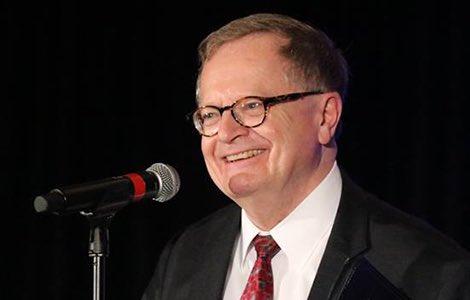 Tom Faessel is a UA fixture. For forty years he has been a driving force of the student experience in his role as associate director of residence life activities in the Office of Residence Life and Housing.
Since joining UA in 1983, Faessel has helped to advise, encourage and mentor thousands of student leaders through the Residence Hall Program Board and Residence Hall Council. And many others have enjoyed the Disney Leadership Class he teaches. Additionally, he began the Richard L. Hansford Chapter of the National Residence Hall Honorary in 1985, spearheaded the Emerging Leaders program in 2001 (UA's first Living-Learning Community) and launched the Sigma Lambda Freshman Honorary in 2009.
Highly decorated in his field, there may not be an award in existence that Faessel has not received. His most notable award, among the many, is the Associate for Promotion of Campus Activities Lifetime Achievement Award he received in 2016.
An eternal optimist, Faessel's positive demeaner makes a difference to his students. "I have been here 40 years and I have never lost my excitement about the job," he said. "It is fun to work with the children of former students, but I think I need to retire before their grandchildren arrive!"
Share