THE UNIVERSITY OF AKRON SCHOOL OF LAW
Take advantage of a law school acclaimed for its practicality, flexibility, ideal size, affordability, and overall quality.
Events
Career Kick-off
12:00 p.m. - 1:30 p.m.
School of Law Veterans Lounge
Karam Book Awards
5:15 - 6:15 p.m.
Legal Writing Suite 374
Advancement Council Meeting
11:00 a.m. to 3:30 p.m.
Briner Seminar Room 201 and Room 202
Fall Substance Abuse Lecture
5:00 p.m. to 6:20 p.m.
Brennan Courtroom 180
Law Alumni and Student Mixer
5:30 p.m. to 7:00 p.mn.
R. Shea Brewing, Canal Place Akron.
RSVP to lawalum@uakron.edu by Sept. 29th at 5:00 p.m.
Open House
10:00 a.m. to 12:00 p.m.
Beatrice McDowell Commons
Click here to register.
Brunch with Buckingham
12:00 p.m. to 1:00 p.m.
Montie Mack Classroom 280
A Day in the Life of In-House Councel
5:30 p.m. - 6:30 p.m.
Guest Speaker Presentation in Monte Mack Classroom 280.
Con Law Center 2023 Conference -
Gender, Health, and the Constitution - Brennan Courtroom 180
9:00 a.m. to 5:00 p.m.
Click here to register.
Scheudle of Speakers.
Akron Law Cares Day
7:30 a.m. to 9:00 a.m.
Brennan Courtroom 180, Meet for location assignments
Information and Signup.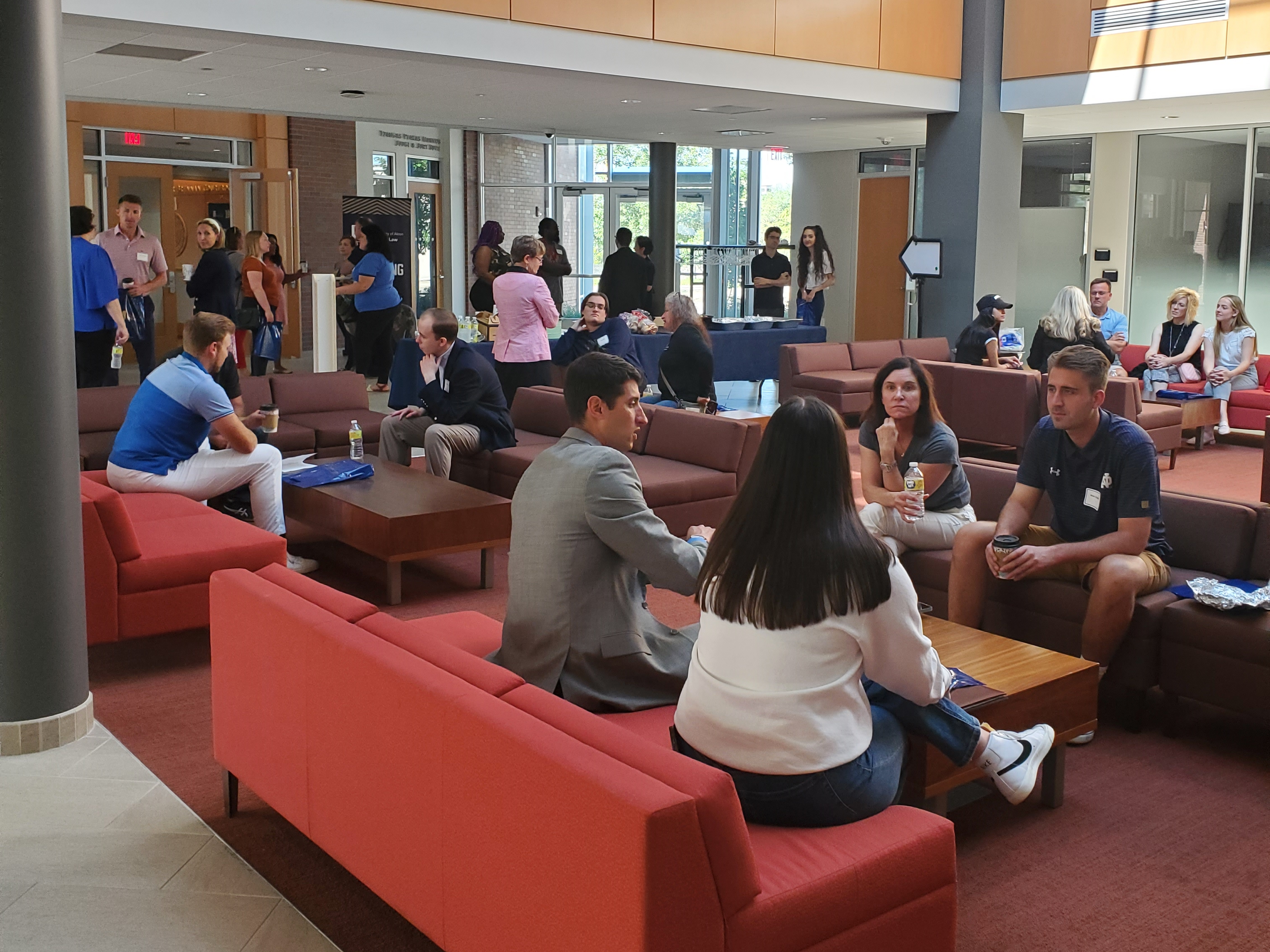 Visit Akron Law
There are many ways to experience Akron Law; attend an open house, or join a LSAT workshop. We also offer personal visits by request.