Meet the team
Schedule an appointment
Prospective and current students choose the date and time you would like to schedule your appointment, and choose the reason for your appointment.
International Recruitment & Admissions
Immigration Services
Student and Scholar Support Services
---
Jennifer Dixon Viola, Assistant Director of International Recruitment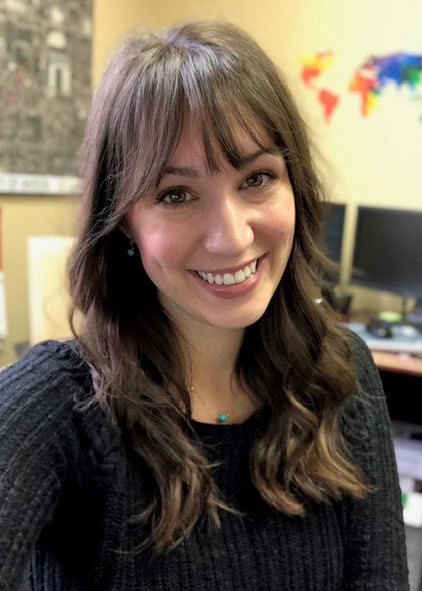 jkd15@uakron.edu
As a third generation student at The University of Akron, Jennifer has been a Zip all her life. Her first experience with international education began during her undergraduate years when Jennifer participated in a summer study abroad program in Spain with other UA students and a semester as an exchange student in South Korea.
Upon returning to Akron she immersed herself in volunteering in the Office of International Programs as a leader of New International Student Orientation, a teaching assistant in the English Language Institute, and a founding member of the Study Abroad Society. Upon graduating in 2015, Jennifer was granted the opportunity to serve as a graduate assistant for International Programs and Study Abroad while pursuing her Master in Business Administration at UA. During this time she served as the president of the Study Abroad Society, and founded the International Student Council. Jennifer is honored to continue being a Zip and begin her career as an International Recruiter. This role will take her around the world to increase The University of Akron's global impact and diversify its international student population.
---
Nicola Kille, Executive Director of the Center for International Students and Scholars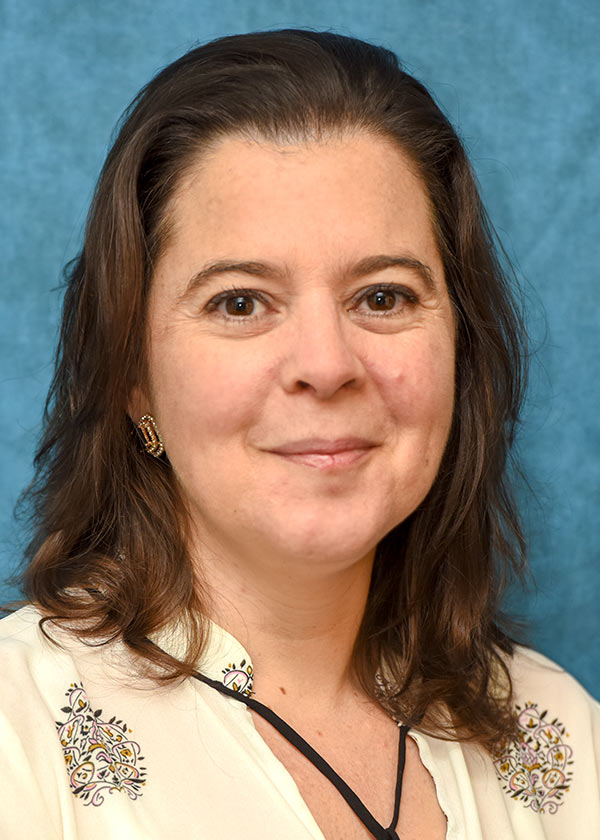 nkille@uakron.edu
Nicola Kille joined the University of Akron in May 2017 as the Executive Director of the Center for International Students and Scholars. In her new role she will work with international students from orientation throughout their time at Akron to graduation, and beyond as alumni. Previously, she held several positions in international education and community engagement during her sixteen years at the College of Wooster, including Assistant Director, Global Engagement; Associate Director, Off Campus Study and most recently Associate Director of both International Student Affairs and the Center for Diversity and Inclusion.
She is originally from London, England, but has lived in the United States for many years. Nicola received her BA (History) from the University of Wales at Aberystwyth, and her MA (Intercultural Relations) from the University of the Pacific (Stockton, Calif.) and the Intercultural Communication Institute (Portland, Ore). During her undergraduate degree, she spent a year as an international student in the United States.
---
Jung Shin, Interim Assistant Director, Immigration Services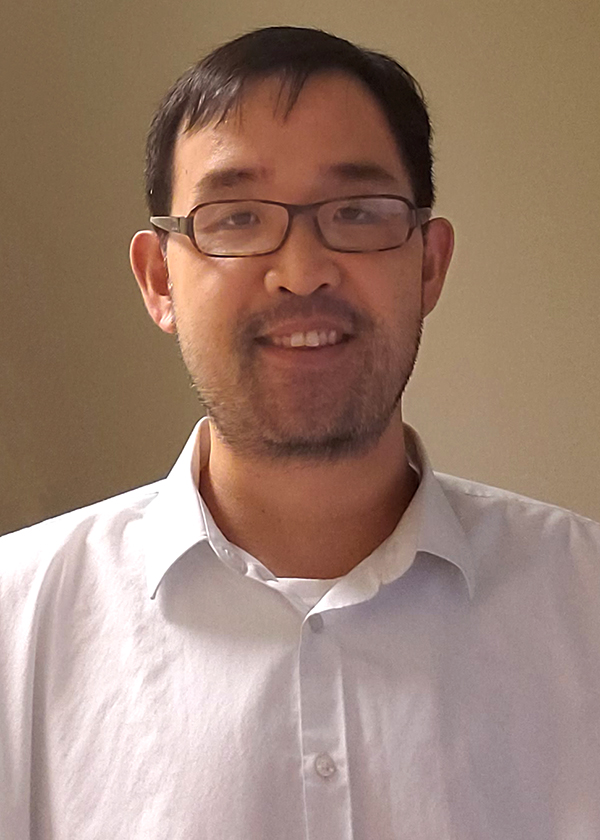 jshin@uakron.edu
After spending 15 plus years in Michigan, Jung moved to Ohio in January 2018 to join the International Center team at UA as immigration services adviser. In Michigan, Jung served international students from around the world at Lansing Community College in admissions and immigration advising from 2013-18. Jung received his B.A. (psychology) from Michigan State University.
As a child growing up, Jung had an opportunity to live in South Korea, Guam and the United States. This experience gave him an opportunity to immerse himself in new cultures and allowed him to efficiently adapt to new environments. As someone who personally experienced multiple challenges of adapting to a new culture while trying to maintain his own, Jung understands some of the struggles that international students face. Jung is excited to have an opportunity to help international students navigate their journey at The University of Akron!
---
Charva Edwards Jackson, Immigration Services Advisor
Charva Edwards Jackson, is an Akron native whose first introduction to international students occurred during her first year of college at the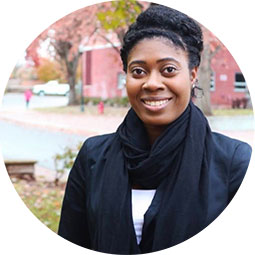 University of Akron through the Conversation Partners program. Charva completed her undergraduate studies at Purdue University Northwest and continued in her pursuit of international education with a Master of Education in Global studies at the University of Illinois at Urbana Champaign. She has served as an international student advisor and DSO for English language learners at ELS language centers, Chicago, provided Administrative support and DSO service for the Intensive English program at the University of Dayton, and most recently an Academic Advisor for the Embassy of United Arab Emirates, Attaché office in Washington, DC.
Charva truly enjoys providing support to international students and helping them navigate life in the US. After nearly 10 years away from Akron, she is so glad to come full circle back to the place that got her started, and looks forward to serving as Immigration Services Adviser at the University of Akron.